Our expert explains how you can help your kids sleep better at night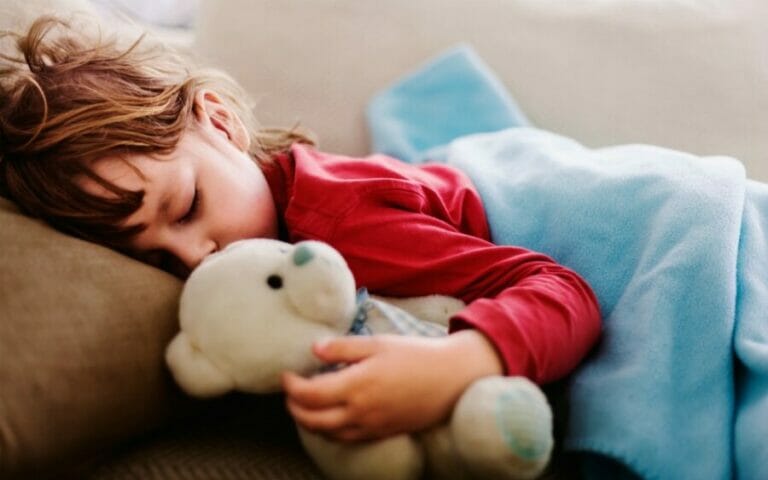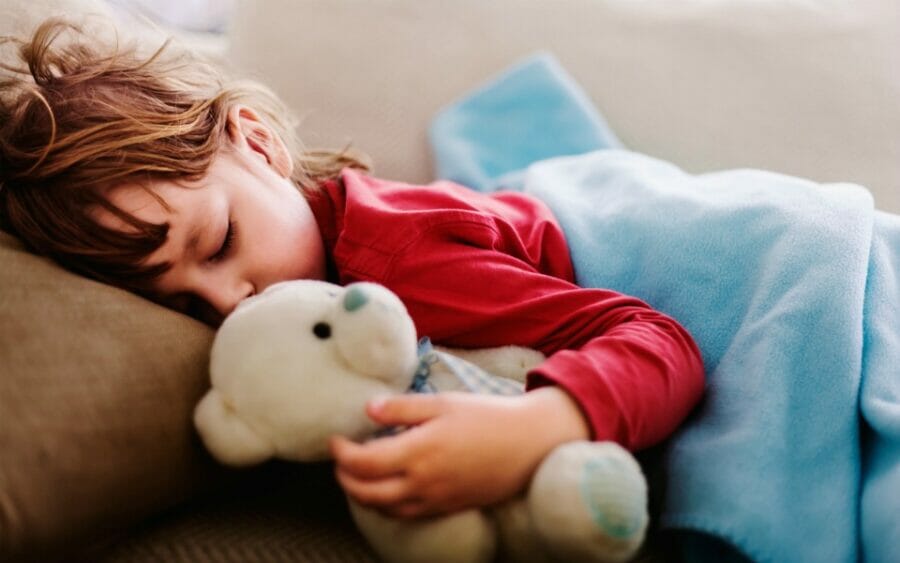 Your little one's bedtime routine may have a big impact on their behaviour. To help, we asked an expert how you can help your kids sleep better at night.
In fact, children who have flexible or an irregular routine at night time may perform worse in school and end up with weight issues than those with a set schedule.
Experts stress that consistency is the key to a happier, well-rested child.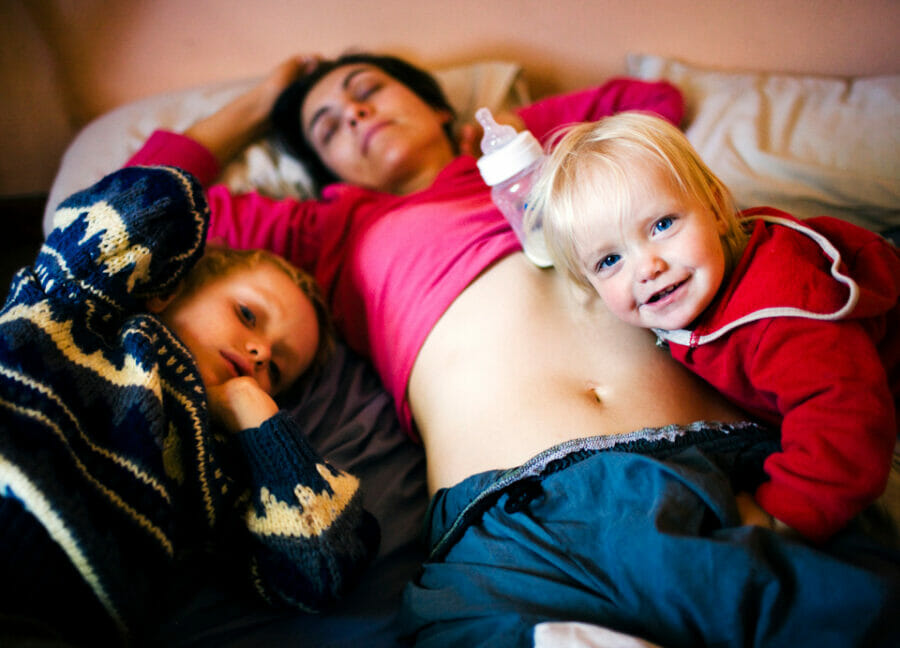 Wellness expert on how to help your kids sleep better
Clare Marcangelo is one of our amazing Healthy Mummy wellness experts. She is a Children's Nutritionist and explains exactly how you can help your kids sleep better so the whole family feels more rested.
You can hear more about this topic in her podcasts on the Healthy Mummy Wellness App.
"When we don't have a routine, we not only fail to provide the framework our child needs to be able to settle into bed, but we tend to miss the signs of when bedtime is needed," she says.
"We also may carry on with work or dinner prep etc., and then really struggle to get our child down that night."
"Not only does that mean missing a sometimes vital connection time between child and parent, but if bedtime is later and quite hit and miss, we don't get the essential downtime we deserve as parents at the end of our day."
Routine is key
Clare stresses that not only do specific cues work well to enable our children to know what to expect, but they might help get your child straight into sleepy mode.
"Calm, quiet, repeated actions mean that our children know exactly when it is sleep time and what to expect-thus being more likely to calm themselves in readiness," she says.
"Contrary to what we may expect, children are more likely to fall asleep well the earlier they are put to bed rather than later. Later bedtimes see children ramp up and become overtired."
"When children don't have enough sleep, they may not only be short-tempered from fatigue and lack focus, but they may be too tired even at the dinner table to eat well- adding to a cycle of not eating or sleeping well."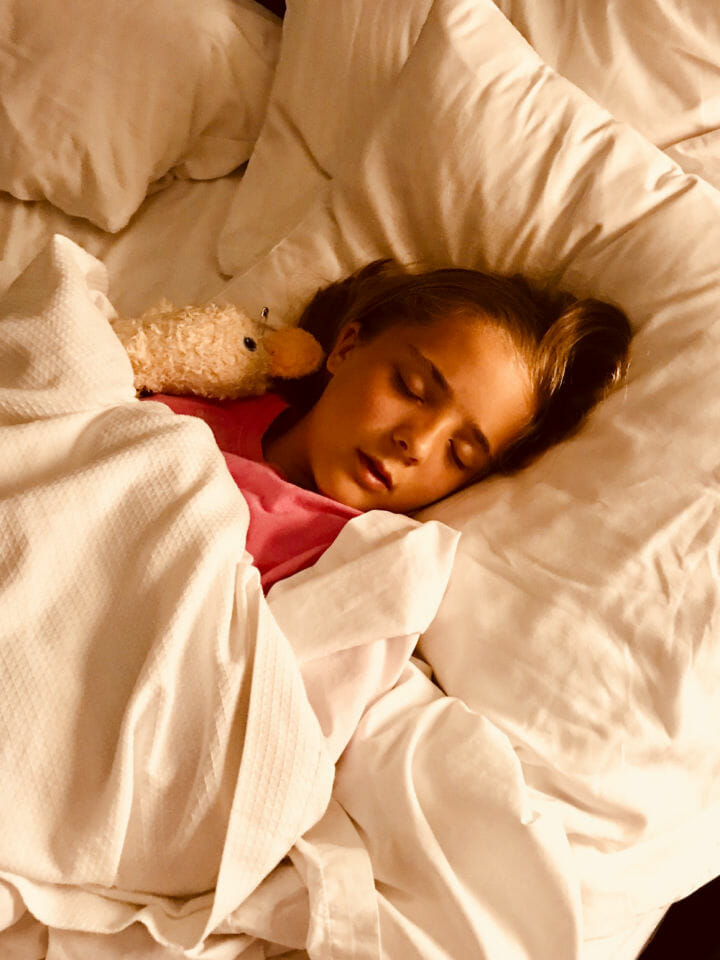 What are the best things to eat before bedtime?
Food is a big part of any nighttime routine. You typically struggle with kids feeding them dinner and then bathing them before bed. And if you have trouble saying no when stressed after a long day, you need to consider what you feed the kids before bed.
Clare says some foods are great to give as snacks at night because they will help your kids sleep better.
"Tryptophan-rich foods, such as ½ a banana, some cheese or some nut butter (if tolerated and age-appropriate) on a spoon or rice cake as these foods support melatonin production."
"We also need a balanced, wholefoods diet wherever possible to ensure that we have enough of the vitamins and minerals required to complete the process of making Melatonin each night."
So before you curl up crying because your children aren't sleeping through the night, you should check what you feed them and ensure you're feeding them foods that help your kids sleep through the night rather than keep them up.
What are the worst things to eat before bedtime?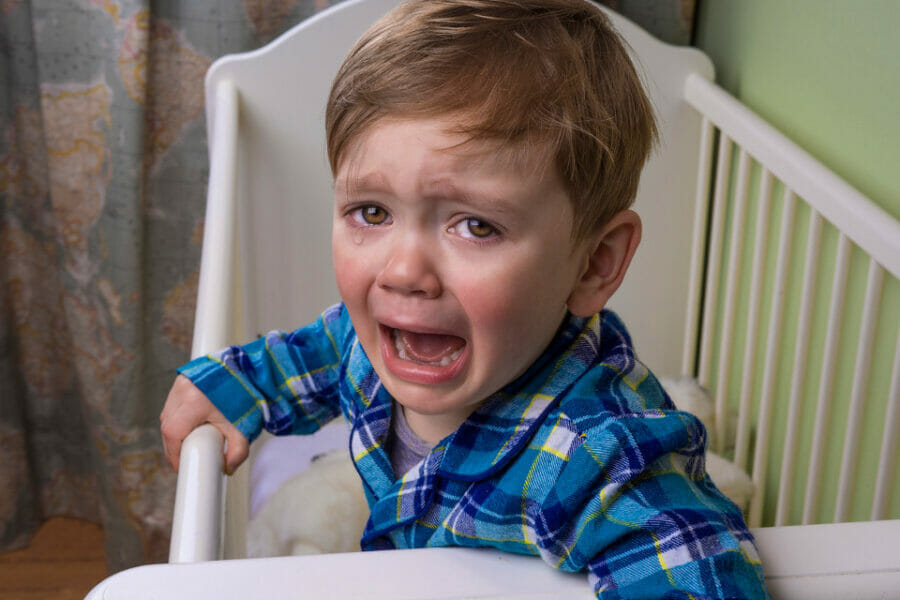 Just as there are foods that will help your kids sleep better, there are also some big no-no foods that you don't want to give the kids before bed. There are the usual suspects like sugary foods, but also high-protein foods that take a while to digest are best kept separate from the bedtime routine.
"Any sugary foods that will excite your child, even fruit other than a small portion of banana) or overly filling, high-protein foods that may take a long time to digest."
"We need to think about balancing blood sugars. An empty tummy or a dip in blood sugar levels may wake us in the night."
Can playing music help with a bedtime routine?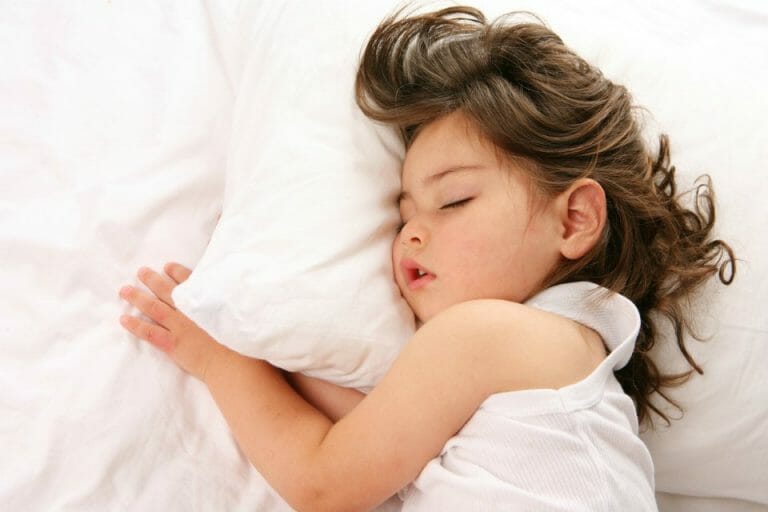 Nighttime can be daunting for a child, the darkness could elicit fears of what they can't see, and some children may suffer night terrors or nightmares. One great way to help combat this and help your kids sleep through the night is by playing soft, calming music in their room.
"Music elicits a calming effect, but it also can be an essential part of our routine, seeing our child make an association with the music and sleep time."
"Children do well with specific cues, so hearing their favourite sleepy time music can be one of them."
Why do some children tend to wake at night?
We all have that friend who likes to boast that their baby or toddler is such a great sleeper and is always offering sleep tips to offers unsolicited. But not every child is the same, so when it comes to things that help your kids sleep through the night, it helps to understand why they wake up in the first place.
Clare says it's important to stick to good sleep routines and provide positive associations with sleep for our little ones.
"They can wake for many reasons, including hunger, tummy upsets, to go to the toilet in their nappies and just having an active mind due to development," she says.
"For those who just seem to want connection, finding it during the day or at bedtime – spending consistent time answering questions and cuddling can meet this need."
"Do what you feel is right and works best for your family. Please ignore any well-meaning advice that doesn't feel 'right' to you and your child."
Find more sleep tips to help your kids sleep through the night or get a better night's sleep for yourself on our blog:
How to get a better night's sleep
Strategies to help your kids sleep
Get Access to the Healthy Mummy Wellness App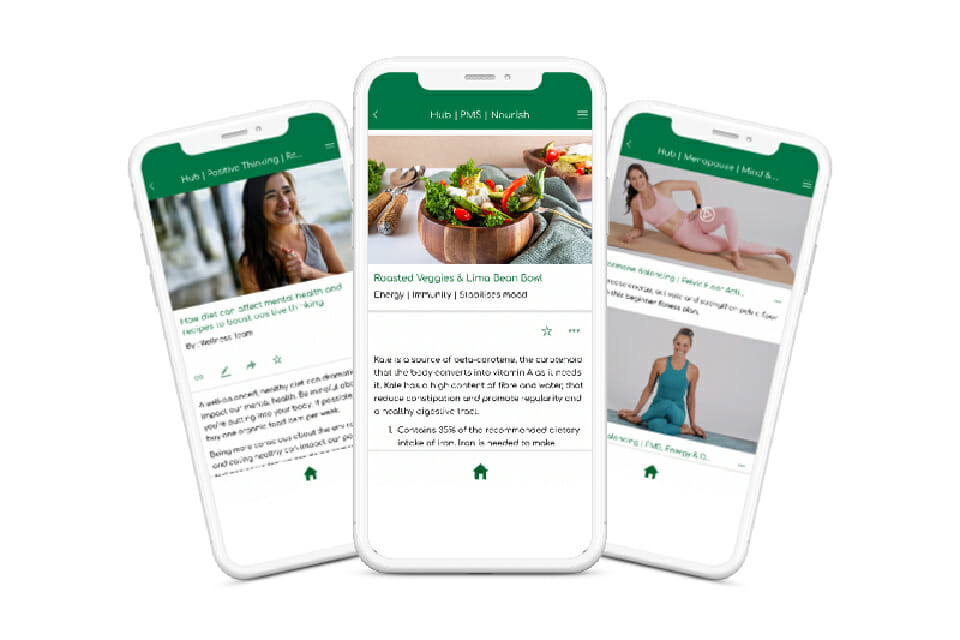 The Healthy Mummy Wellness app is built to support mums' mental, physical and social well-being.
We have expert advice to help mums makeover their minds, transform their mood, manage their hormones, sleep better and engage with their family.
You can listen to podcasts, read blogs, work out with our trainers and find healthy, family-friendly recipes from the palm of your hand.