How to nourish your whole family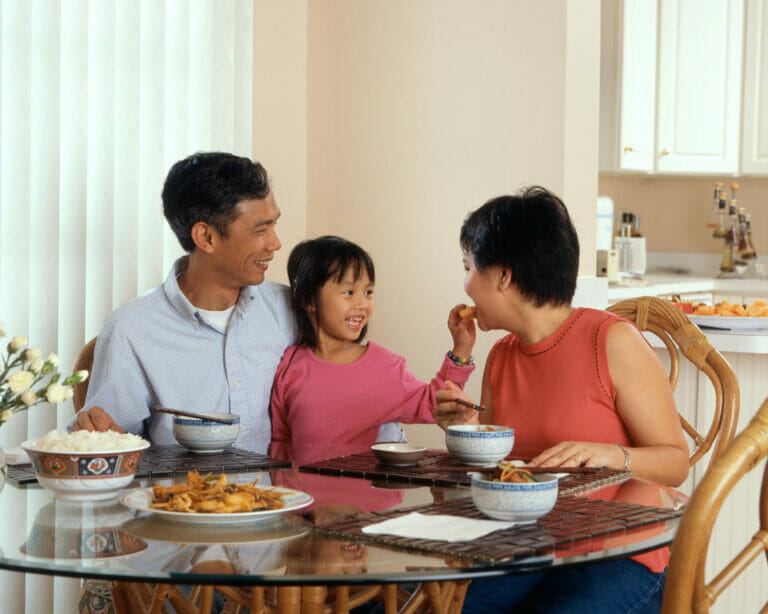 Making sure our families get the proper nutrition is a challenging task, especially when children go through phases of fussy eating.
A key factor for growing bodies and fuelling ourselves for busy schedules is making sure we consume lean protein and complex carbohydrates.
Most people are time-poor, so getting into the habit of pre-planning meals and preparing meals can be helpful. It's also about experimenting and being ready to roll with the punches for "constructive criticism"!
Having ready-to-eat foods high in protein around the house can be very handy.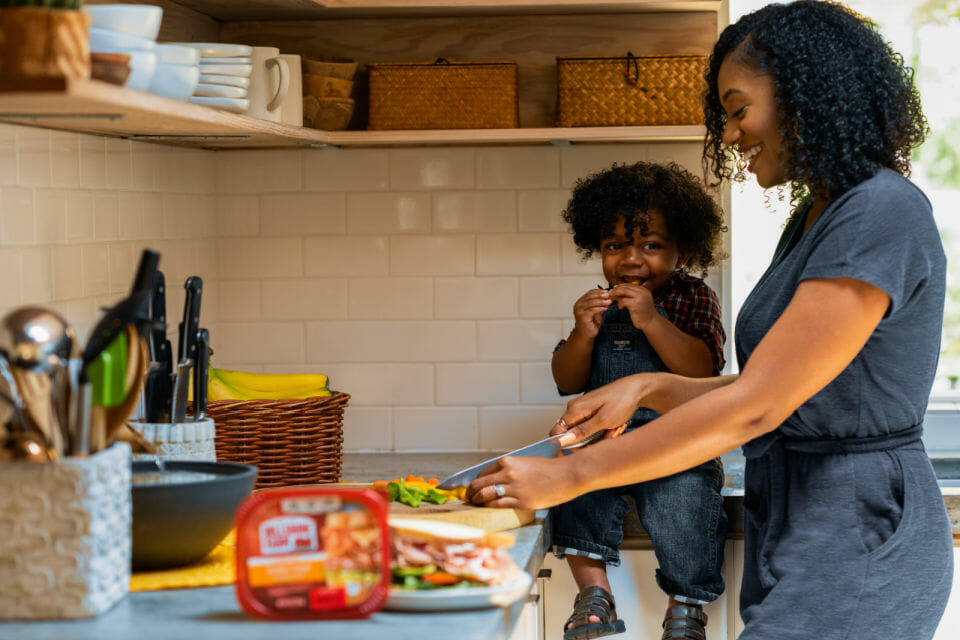 These can include:
Peanut butter
Boiled eggs
Hummus
Sliced baked chicken breast
Sliced steak
Cooked edamame beans
Mixed nut trail mix (including almonds)
Yoghurt
Cottage cheese
Pumpkin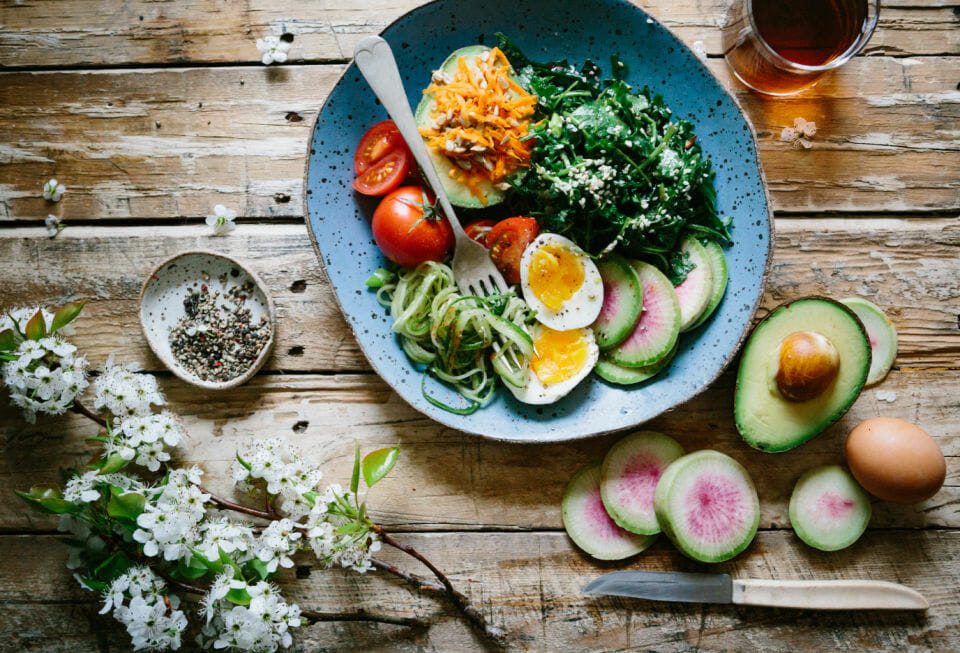 Healthy carbohydrates to have in the house can include:
Bananas
Cooked sweet potato wedges, which are good as an alternative to chips or crackers to dip into hummus
Beetroot dip
Blueberries
Apples
Bircher muesli pots
Baked pumpkin cubes 
Carrots, which can be cut into sticks to snack on or to dip into hummus
Tahini mixed with honey and cinnamon. This is a nutritious spread to add to a healthy cracker or sourdough because it is a great source of protein and healthy carbohydrates
Pre-cooked organic corn cobs are a great snack to have ready to eat in the fridge
Popcorn (homemade is best, so you can be mindful of seasoning and oil/butter)
Whole wheat pasta can be used to make delicious cold pasta salads. It is a more nutritious alternative to white pasta but can go undetected when made into a salad.
Recipes the whole family will enjoy
Middle Eastern Mousse
Course: Dessert
Total time
1hour
10minutes
This recipe contains Tahini which is toasted sesame seeds, ground down to make a paste. It's also low in calories but contains high amounts of fibre, protein and different vitamins. Tahini also acts as an anti-inflammatory in your body to help stabilise your mood. There are also bananas which are high in potassium, one of the critical minerals not naturally made in our bodies. Bananas can help to maintain proper heart function and lower your risk of heart disease and stroke.
Ingredients
450 ml coconut whipping cream

250ml tahini


3/4 cup maple syrup 


3/4 teaspoon Xanthan gum


200g coconut whipping cream


1 tablespoon maple syrup


1/2 teaspoon cinnamon


2 bananas (cut into segments and cut into small pieces. 

Directions
Whip coconut cream, maple syrup and vanilla.
Then add in tahini and xanthan gum.
 Mix on a low steady speed until thick.
Place in glasses to serve and top with bananas and cream.
Notes
One serve contains 54% of the recommended dietary intake of magnesium. Magnesium is needed for blood sugar, hormone and nervous system regulation. It has been shown to decrease anxiety, increase mood and improve sleep.
One serve contains 51% of the recommended dietary intake of zinc. Zinc is needed for immune function, neurotransmitter function, healthy skin and hormone balance.
One serve contains 19% of the recommended dietary intake of iron. Iron is needed to make hemoglobin, which transports oxygen around the body. Iron supports energy, concentration and immune function.
Nutty Basil Pesto Dip with Sweet Potato Chips 

Total time
1hour
10minutes
Protein is found in every cell of our bodies. Protein are made up of amino acids and os vital to repair and make new cells.

It is so important for children and teens to consume enough protein in their diet. Nuts are very high in protein that is why it is important to include them in every meal.

Basil Pesto (kids)
2 Bunches Basil


1/2 cup cashews


2 tablespoons Pinenuts 


1 1/2 cloves garlic


2 tablespoons parmesan


juice of 2 lemons


1/4 cup olive oil


salt and pepper to taste

Directions
Blend all ingredients together until smooth and store in a container in the fridge until ready to eat.

Find More Nourishing and Functional Food in the Healthy Mummy Wellness App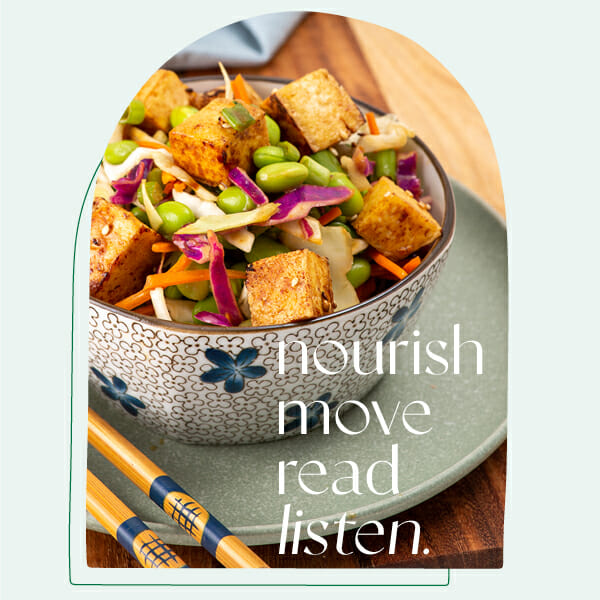 The Healthy Mummy Wellness app is built to support mums' mental, physical and social well-being. We have expert advice to help mums makeover their minds, transform their mood, manage their hormones, sleep better and engage with their family. You can listen to podcasts, read blogs, work out with our trainers and find healthy, family-friendly recipes from the palm of your hand.