Grilled Almond Crusted Barramundi with Kale & Sweet Potato Wedges
Grilled Almond Crusted Barramundi with Kale & Sweet Potato Wedges
Course: Main
Barramundi and almonds are excellent sources of omega 3, that can help reduce depression and anxiety. Sweet potatoes are filled with mood-boosting B6.

Ingredients
80g Slivered Almonds (chopped and toasted)


1/2 bunch chive (chopped)

1 head of minced garlic

Salt and pepper

2 cups of chopped kale

1 sweet potato (cut not wedges) (200g)

3 teaspoons olive oil

2 x fillet barramundi (250g)

1/2 lemon rind

2 wedges lemon
Directions
In a preheated oven place sweet potatoes, olive oil and salt and pepper and cook for 15 minutes.
Mix in a small bowl almonds, garlic, lemon rind, salt and pepper, & chives and place on top of barramundi.
In a frying pan on moderate heat add the barramundi with and cook for 4 minutes and then transfer to oven.
Heat up a second pan with olive oil and add Kale and salt and pepper.
Put all ingredients plate and squeeze lemon juice from lemon wedge on Barramundi 

Notes
KJ: 2397.12
Cal: 590.48
Protein: 36.25
Fat: 37.89
Sat Fat: 4.1
Carbohydrate: 21.89
Sugar: 10.96
Free Sugar: 0.00
Fibre: 9.37
Contains 61% of the recommended dietary intake of Vitamin B6. Vitamin B6 helps to convert nutrients into energy and also supports brain and nervous system functioning.
Contains over 100% of your adequate intake of Omega-3 fatty acids. Omega 3's are anti-inflammatory and support brain, hormone and skin health. 
For more healthy recipes download the Healthy Mummy Wellness App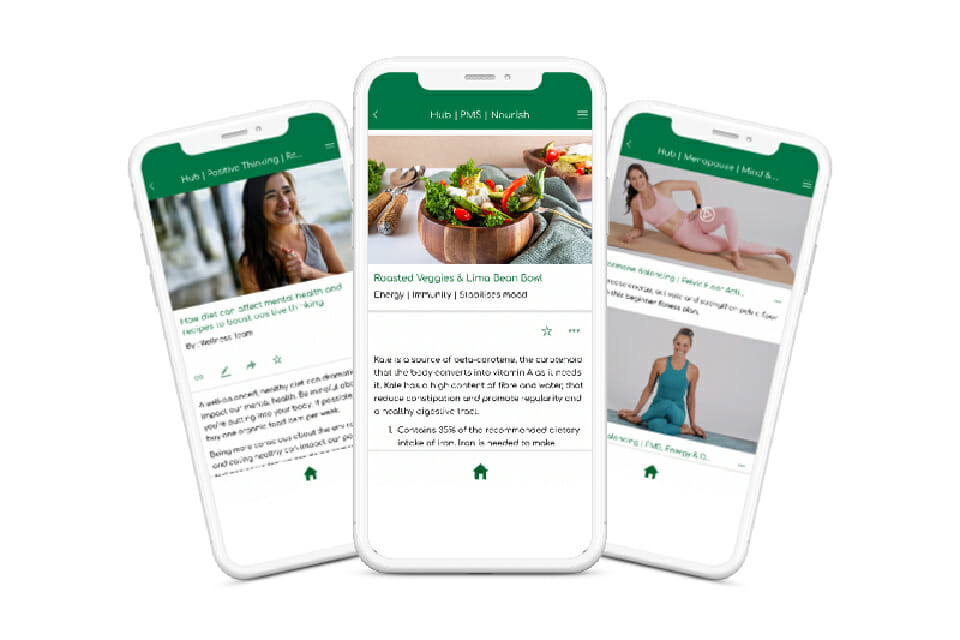 The Healthy Mummy Wellness app is built to support mums' mental, physical and social wellbeing. We have expert advice to help mums makeover their minds, transform their mood, manage their hormones, sleep better and engage with their family. You can listen to podcasts, read blogs, work out with our trainers and find healthy, family-friendly recipes from the palm of your hand.