Roasted Capsicum Stuffed with Pesto Quinoa and Goats Cheese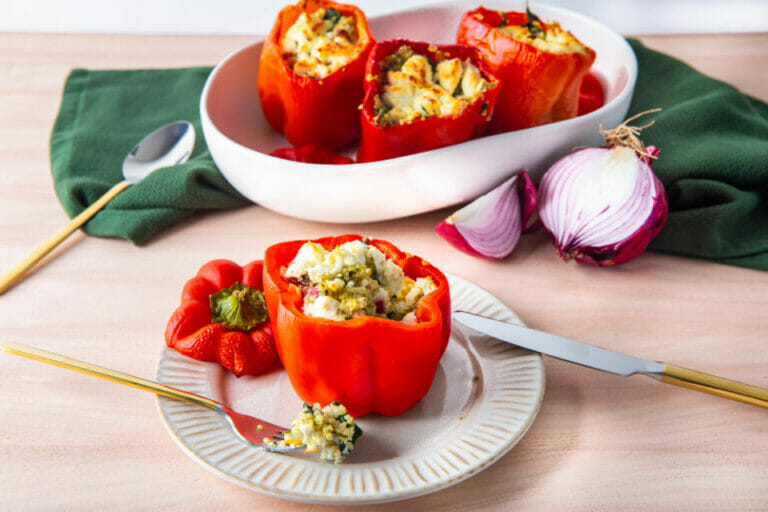 Roasted Capsicum Stuffed with Pesto Quinoa and Goats Cheese
Goat milk fat has showed a potential effect on the reduction of oxidative stress, which is associated with a reduction in anxiety behaviour.

Whole foods such as quinoa and red Capsicums are seen to have a positive effect on mental health. Quinoa is also a complex carbohydrate.

These good carbs may help prevent depression and anxiety by increasing levels of the neurotransmitter serotonin in your brain.

Ingredients
4 Red capsicum (tops cut out and seeds removed)


3/4 cup cooked quinoa

1 cup of wilted spinach chopped

1/4 spanish onion finely diced

1/4 cup basil pesto

1/4 cup goats cheese
Directions
Preheat oven to 180c.
Mix all ingredients together except the capsicum and goats cheese.

Place the mix inside the empty capsicums and then top with goats cheese and place in oven for 35 minutes.
Notes
KJ: 1848.19
Cal: 441.73
Protein: 22.21
Fat: 20.12
Sat Fat: 5.75
Carbohydrate: 35.34
Sugar: 24.50
Free Sugar: 0.24
Fibre: 15.90
Contains over 100% of the recommended dietary intake of folate. Folate is essential for brain and nervous system function. It is used in the production of neurotransmitters and therefore helps support mental health. It is also needed to make red blood cells.
Contains over 100% of the recommended dietary intake of Vitamin B6. Vitamin B6 helps to convert nutrients into energy and also supports brain and nervous system functioning.
Contains over 100% of the recommended dietary intake of vitamin A. Vitamin A is a potent antioxidant. It supports eye health, immune system function, as well as egg and sperm quality. 
For more healthy recipes download the Healthy Mummy Wellness App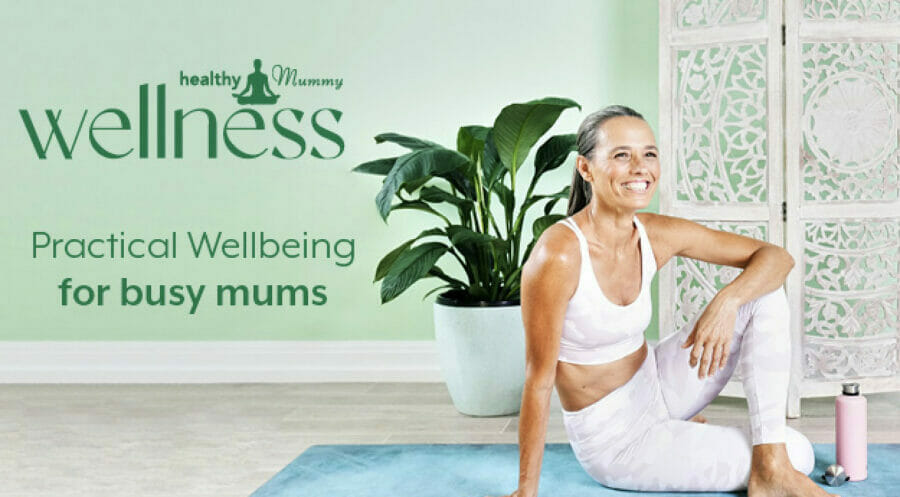 The Healthy Mummy Wellness app is built to support mums' mental, physical and social wellbeing. We have expert advice to help mums makeover their minds, transform their mood, manage their hormones, sleep better and engage with their family. You can listen to podcasts, read blogs, work out with our trainers and find healthy, family-friendly recipes from the palm of your hand.