Turmeric Cauliflower with Grilled Salmon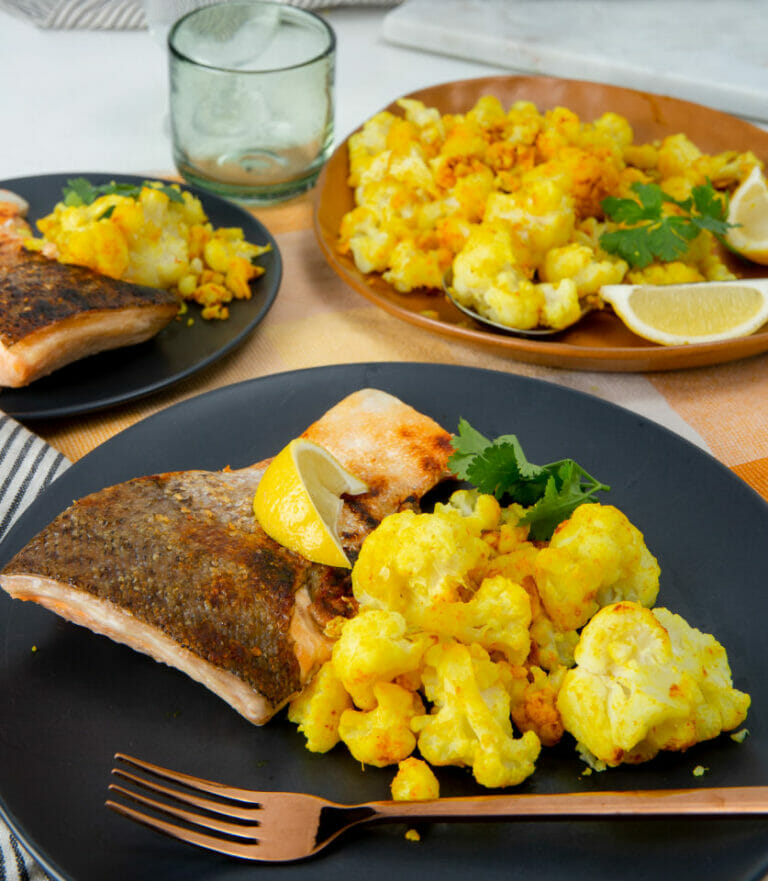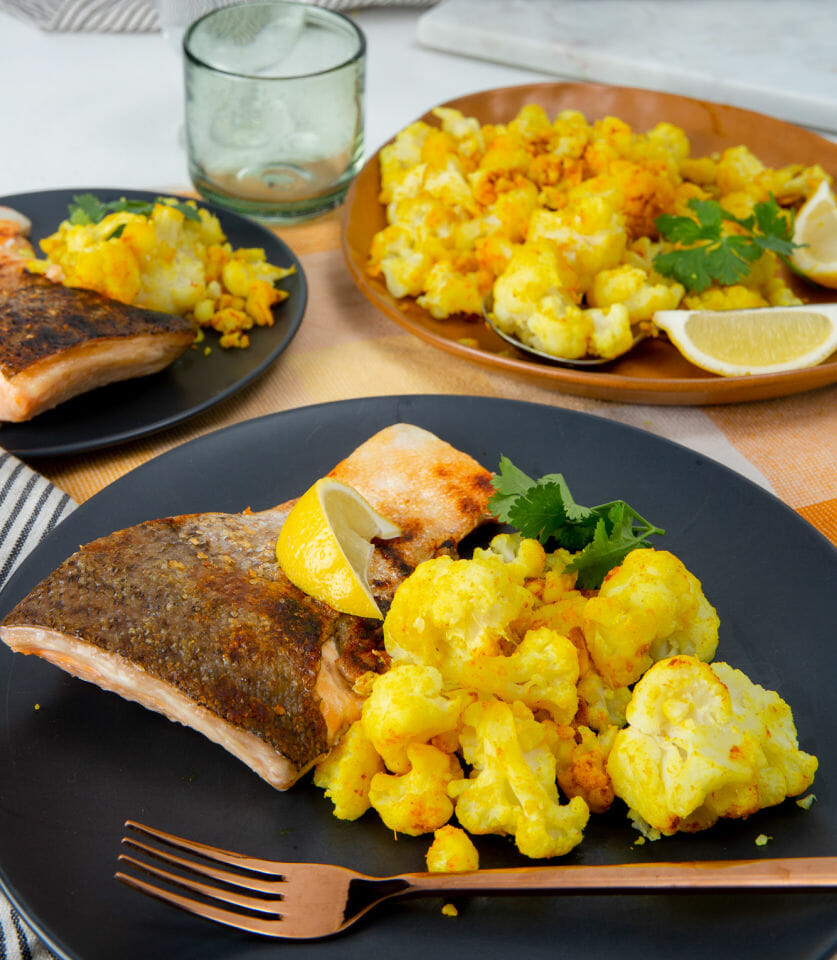 Turmeric Cauliflower with Grilled Salmon
Course: Main
Making this Turmeric Cauliflower with Grilled Salmon is an anti-inflammatory dream. Research has shown that turmeric reduces inflammation related to arthritis, diabetes, and other diseases. Additionally, consuming salmon has been linked to reducing the inflammatory marker C-reactive protein. Plus extra virgin olive oil, which has been linked to reduced heart disease, brain cancer, and other serious health conditions, you've got one healthy dinner.

Ingredients
1 head cauliflower (cut into florets)

3  teaspoons olive oil

1 1/2 teaspoon turmeric

1/2 teaspoon cumin

2 cloves chopped garlic

2 fillet salmon (skin on) (400g)
Directions
Steam cauliflower florets and toss in 1 teaspoon of heated olive oil with garlic and all other spices.
Remove from heat and toss through lemon juice and 1 teaspoon olive oil, and set aside.
On a medium heat fry pan, heat up 1 teaspoon olive oil and salt.
Add in salmon fillet skin side down. 
Cook for 6 minutes, then cover the pan with a lid.
Reduce the heat, and cook for another 4 minutes.
Serve next to the cauliflower.
For more healthy recipes download the Healthy Mummy Wellness App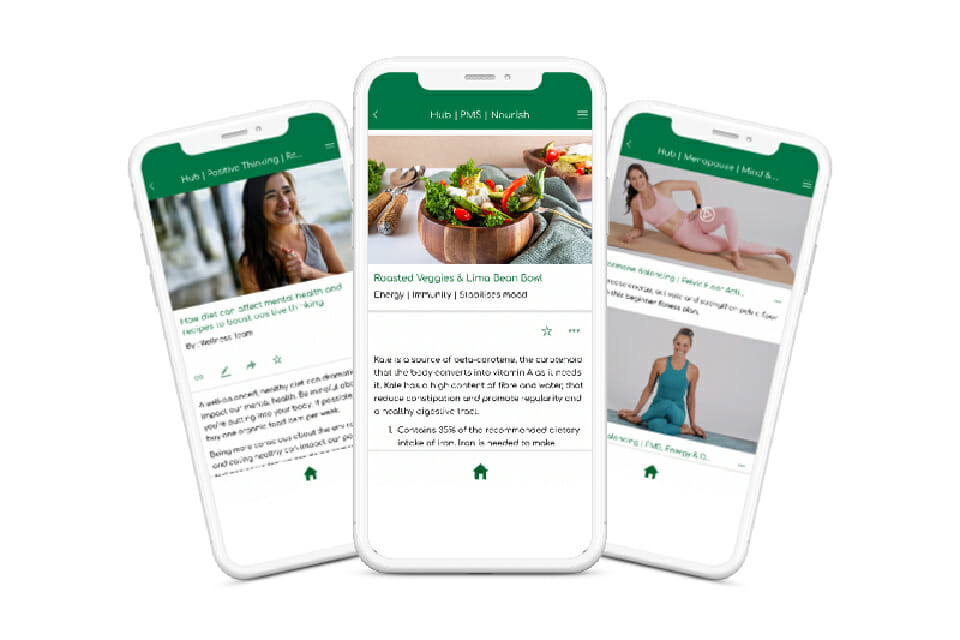 The Healthy Mummy Wellness app is built to support mums' mental, physical and social wellbeing. We have expert advice to help mums makeover their minds, transform their mood, manage their hormones, sleep better and engage with their family. You can listen to podcasts, read blogs, work out with our trainers and find healthy, family-friendly recipes from the palm of your hand.