Bliss Balls – Drizzled in Dark Chocolate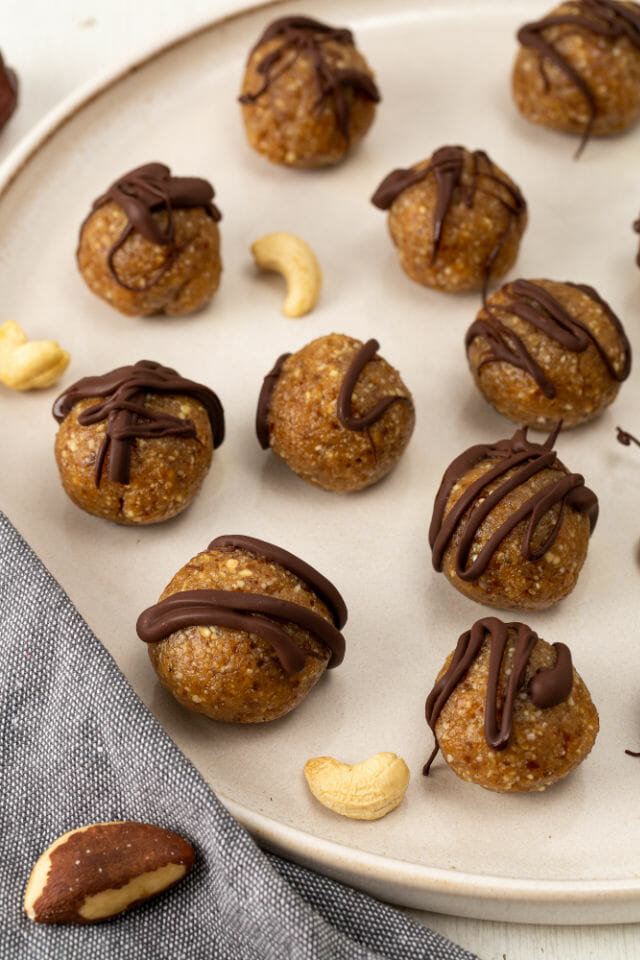 Bliss Balls – Drizzled in Dark Chocolate
Course: Snacks
Difficulty: Easy
Cashews are extremely high in Tryptophan that helps to increase our levels of the "happy inducing neurotransmitter" Seratonin.

Dark chocolate contains Flavanols – that improves mood, and Phenylethylamine – this increases the release of dopamine that motivates us to do something again
Ingredients
120g cashews

120g brazil nuts

1 Teaspoon Vanilla

150gm pitted Medjool Dates

150g melted dark chocolate
Directions
Blend nuts together for 20 seconds then add the dates and vanilla.
The longer you blend the nuts the more of their natural oils are released.
Blend until the mix is soft enough to shape into balls.
Roll into 18 balls and drizzle lightly with chocolate. 

Notes
KJ: 2004.93
Cal: 479.188
Protein: 8.63
Fat: 34.39
Sat Fat: 11.12
Carbohydrate: 33.05 
Sugar: 25.12
Free Sugar: 6.85
Fibre: 5.61
One serve contains over 100% of your daily selenium requirements. Selenium is essential for healthy thyroid function. When your thyroid is functioning optimally you will notice improvements in your mood, energy and metabolism.
One serve contains 32% of the recommended dietary intake of zinc. Zinc helps to support our immune function, reduce acne and balance hormones.
One serve contains 29% of the estimated average daily requirement of thiamin (vitamin B1). Thiamin is needed for nervous system, heart and brain health.
For more healthy recipes download the Healthy Mummy Wellness App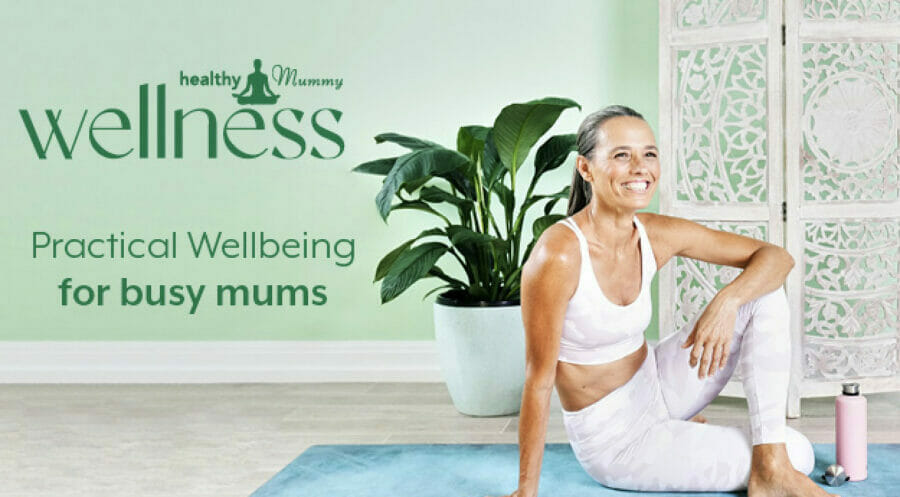 The Healthy Mummy Wellness app is built to support mums' mental, physical and social wellbeing. We have expert advice to help mums makeover their minds, transform their mood, manage their hormones, sleep better and engage with their family. You can listen to podcasts, read blogs, work out with our trainers and find healthy, family-friendly recipes from the palm of your hand.