Celeriac and Fennel Prawn Salad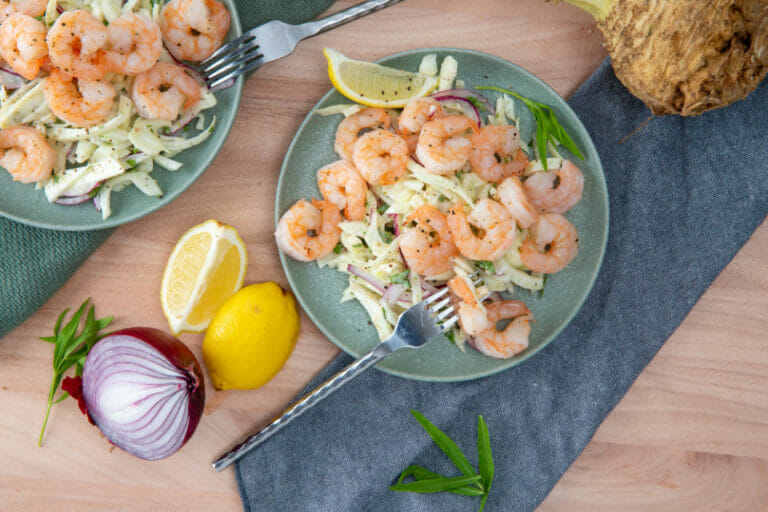 Celeriac and Fennel Prawn Salad
Course: Dinner
Difficulty: Easy
Prawns are a great source of protein and iron that is great for energy. They also contain B6,12, & Niacin that all assist to produce energy. They are a rich source of Selenium that supports a healthy immune system.

Ingredients
1 celeriac finely sliced

1 fennel shaved

1/4 spanish onion (finely sliced)

1 small pack chervil (chopped)

400g prawns (raw and peeled)

1 teaspoon olive oil

Juice of a lemon

Salt and pepper

Dressing

1/2 cup light mayo

1 teaspoon wasabi

2 tablespoon white wine vinegar
Directions
In a frying pan add in olive oil salt and pepper and then once warm add in prawns and cook until they turn pink and are cooked.
Then add in lemon juice and toss for 1 minute and remove.

In a mixing bowl add dressing to remain salad ingredients and mix together and then separate onto two plates and then top with prawns. 

Notes
KJ: 1548.45
Cal: 370.09
Protein: 45.11
Fat: 7.49
Sat Fat: 1.10
Carbohydrate: 24.92
Sugar: 17.82
Free Sugar: 9.78
Fibre: 9.57
 
Contains 48% of the recommended dietary intake of zinc. Zinc is needed for immune function, neurotransmitter function, healthy skin and hormone balance. 
Contains 80% of the recommended dietary intake of Vitamin B12. Vitamin B12 supports brain and nervous system function, as well as energy production.
Contains 90% of the recommended dietary intake of niacin (vitamin B3). Niacin supports energy production, healthy digestive function, nervous system function, healthy skin and immune function.
For more healthy recipes download the Healthy Mummy Wellness App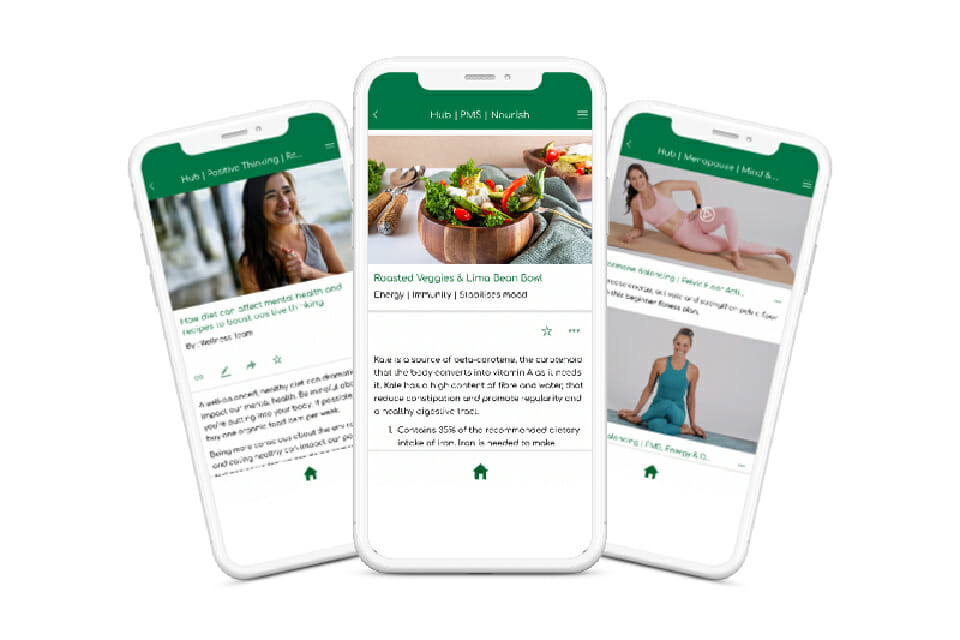 The Healthy Mummy Wellness app is built to support mums' mental, physical and social wellbeing. We have expert advice to help mums makeover their minds, transform their mood, manage their hormones, sleep better and engage with their family. You can listen to podcasts, read blogs, work out with our trainers and find healthy, family-friendly recipes from the palm of your hand.