Roast Turkey Breast with grilled asparagus & sweet potato wedges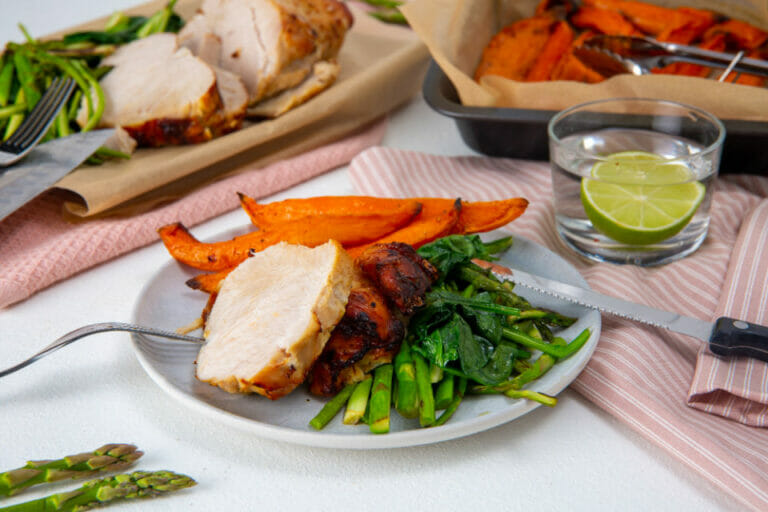 Roast Turkey Breast with grilled asparagus and sweet potato wedges

Course: Main
Turkey is a rich source to tryptophan which can make you drowsy and promote a good sleep and a good mood.

Folate is essential for a healthy cardiovascular system and has been linked to anxiety and to regulate mood, both can assist with a better sleep.

Ingredients
Steggles Turkey Breast 1kg

3 bunches asparagus, sliced thinly

400g baby spinach

2 sweet potatoes

2 teaspoons olive oil

Salt and pepper
Directions
Preheat oven to 180C (Fan Forced).
Remove plastic covering from foil tray and replace with foil.
Place onto baking tray and into preheated oven.
 Cook for 1 hour. To allow roast to brown remove foil covering 30 minutes prior to the end of the cooking time.
Remove from oven and allow to rest for 10 -15 minutes. 
Once turkey comes out to rest put in sweet potato wedges and coat with 1 teaspoon of olive oil and salt and pepper for 20 minutes.
5 minutes before they come out toss the asparagus in 1 teaspoon olive oil and then toss the asparagus the heated pan with salt and pepper.
Add baby spinach to wilt.
Notes
Spinach is a cooling leaf that can assist with hot flushes. turkey contains tryptophan, which does promote good sleep and a better mood. 
Asparagus contains tryptophan, which increases levels of feel-good serotonin in your brain and helps prevent depression and anxietySweet potato is a root vegetable that can balance hormones by balancing blood sugar through fibre. The B-vitamin content of asparagus is high and a great source of folic acid and vitamin B1 and a very good source of vitamins B2, B3 and B6. Asparagus also contains the B vitamins choline, biotin, and pantothenic acid. Because B vitamins play a major role in the metabolism of sugars and starches, they are also crucial for healthy blood sugar management as well as supporting stress response hormones within the body.
For more healthy recipes download the Healthy Mummy Wellness App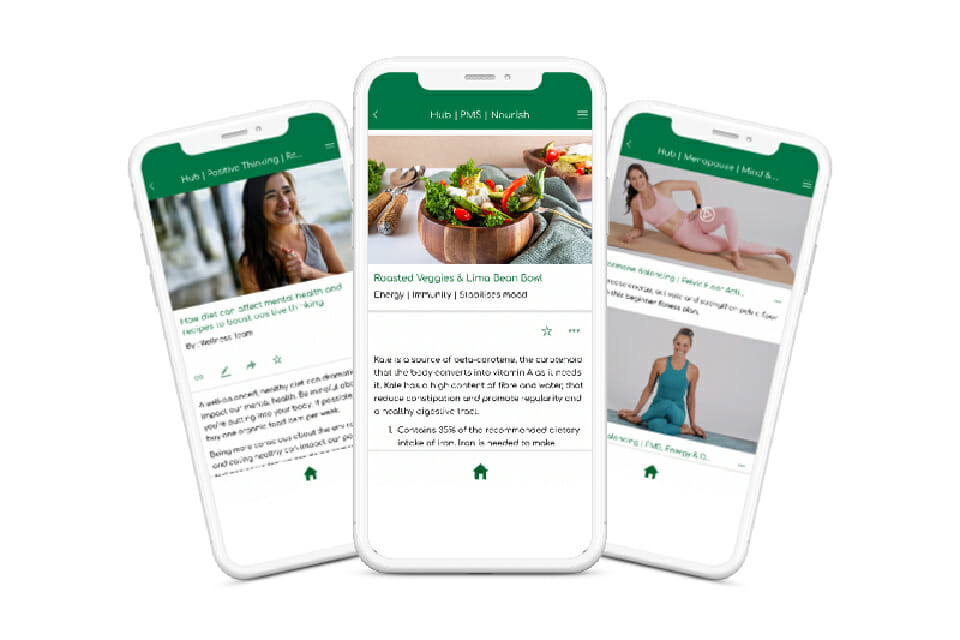 The Healthy Mummy Wellness app is built to support mums' mental, physical and social wellbeing. We have expert advice to help mums makeover their minds, transform their mood, manage their hormones, sleep better and engage with their family. You can listen to podcasts, read blogs, work out with our trainers and find healthy, family-friendly recipes from the palm of your hand.