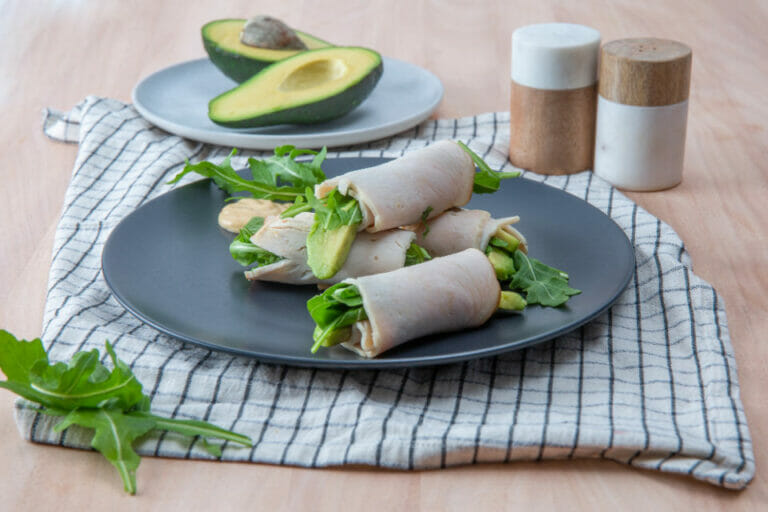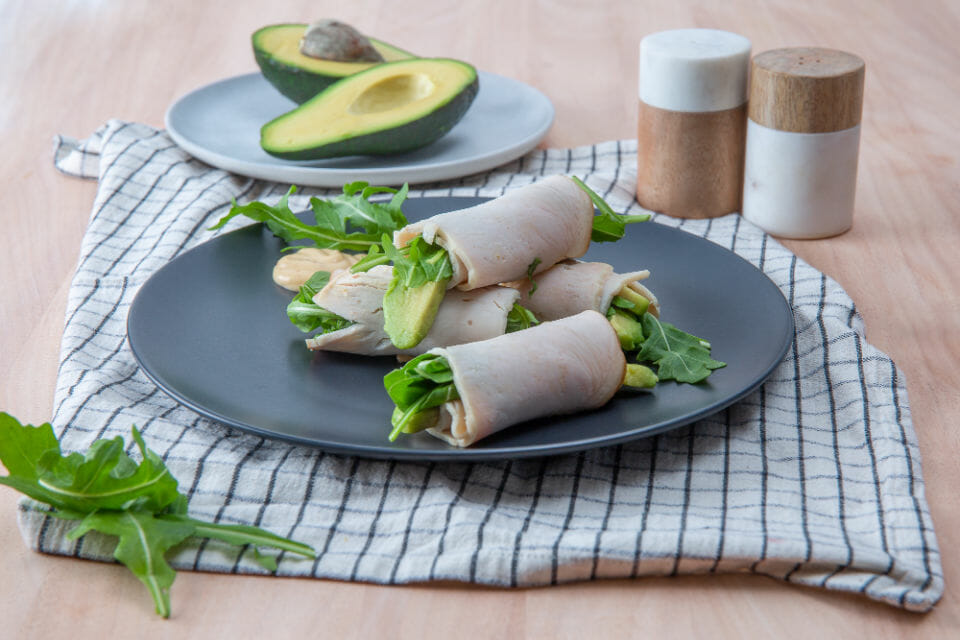 Turkey Snack Wraps
Course: Lunch
Difficulty: Easy
Turkey contains the amino acid Tryptophan that the brain changes into another chemical named serotonin that calms the body down and promotes sleep. Avocado is another rich source of tryptophan.

Ingredients
4 thin slices turkey

4 slices avocado

1/2 cup rocket

2 teaspoons dijonaise
Directions
Place the dijonaise on each turkey breast and smear it all over then add avocado and then rocket and roll them up and serve. 
These are handy to store in the fridge ready to go as an on the go snack.

Notes
KJ: 741.78
Cal: 177.29
Protein: 8.96
Fat: 15.04
Sat Fat: 3.65
Carbohydrate: 0.76
Sugar: 0.34
Free Sugar: 0.14
Fiber: 1.54
 
One serve contains 10% of the recommended dietary intake of zinc. Zinc helps to support our immune function, reduce acne and balance hormones.
One serve contains 29% of the recommended dietary intake of niacin (vitamin B3). Niacin helps our bodies to convert food into energy. It has been shown to improve cognitive function, mental health conditions and skin health. 
One serve contains 21% of your recommended daily intake of Vitamin B12. Vitamin B12 supports energy production, healthy mood, nervous system and cognitive functioning.
Get access to more healthy recipes on the Healthy Mummy Wellness App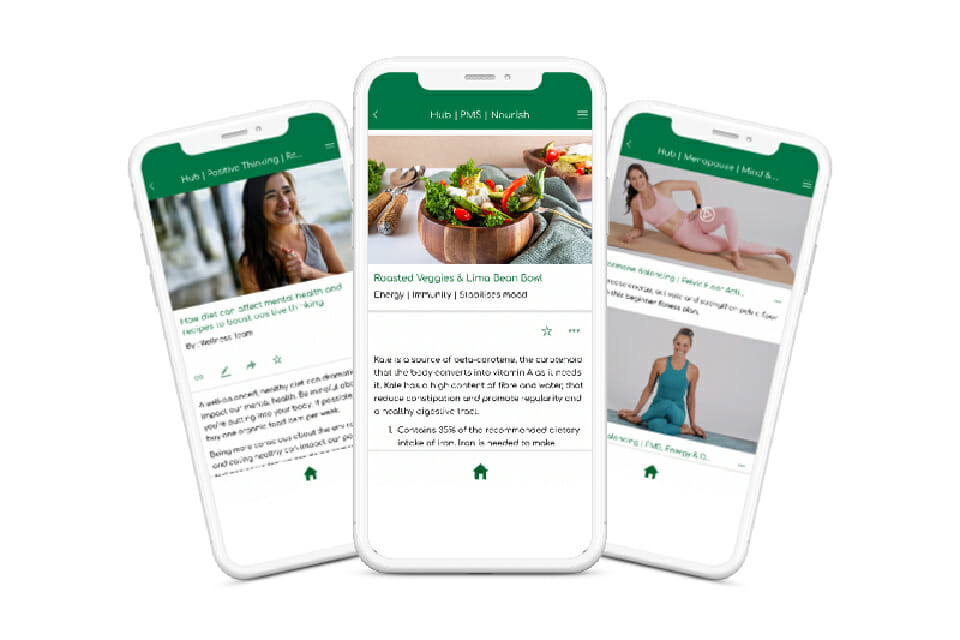 The Healthy Mummy Wellness app is built to support mums' mental, physical and social wellbeing. We have expert advice to help mums makeover their minds, transform their mood, manage their hormones, sleep better and engage with their family. You can listen to podcasts, read blogs, work out with our trainers and find healthy, family-friendly recipes from the palm of your hand.